Brown Marmorated Stink Bug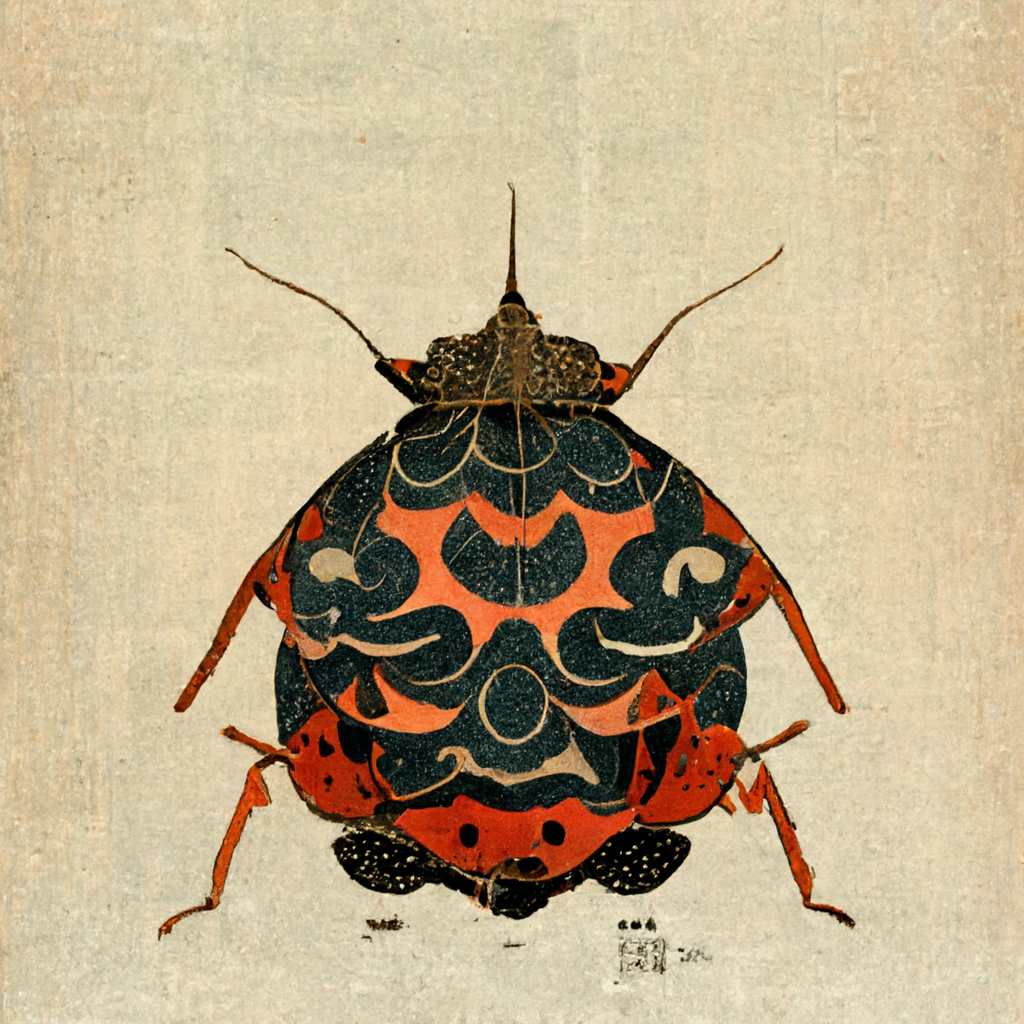 Brown marmorated stink bug ukiyo-e style
I live in an old building with old windows and screens. Each fall I await the invasion.
Observations
In the fall, they swarm en-mass in waves to find places to hibernate.
An empty screen could have 30-40 bugs on it 5 minutes later.
Living near farmland probably means my swarms are more significant.

NEVER

EVER

use your vacuum to collect them; it will smell for months.
Once inside, they search out dark cracks for the winter.
Drawers & Rubbermaid storage bins are trendy.
If you find a few, you probably have very many hidden.
Starting in January, the restless ones will start to creep out for a peek. They are much less stinky and quite lethargic then.
This Years Battle Plan
Paper towels drizzled with peppermint oil stuffed in window cracks.
Sticky bug tape along the inside edges of screens.
Closing windows during sunny afternoons when they swarm most often.
---
---
Date
September 20, 2022
---
---